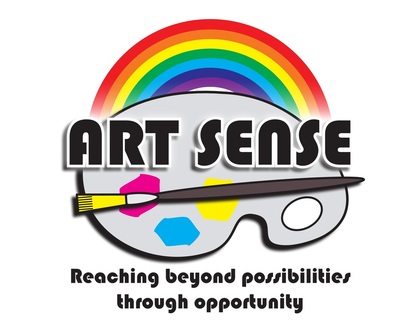 Art Sense
Art Sense is an Adult Day Service Program offering individualized services and supports in a free-style format that promotes choices and options. Our program offers unique opportunities for Individuals to seek and experience new interests for vocational, pre-vocational and leisure related activities. In addition to the current opportunities, Art Sense is dedicated to promoting and encouraging Individuals to pursue activities of specialized interest.

Our Program includes but is not limited to offering the following services:

*In-House Vocational Opportunities *Pre-Vocational Assessment and Training

*Medication Administration *Non-Medical Transportation in Qualified Wheelchair Accessible Vehicles

*Meals –with modifications available for consistencies and textures at a minimal cost

*Hygiene Supports –Adaptive Equipment and Hoyer Lifts available

*Money Management Assistance through the use of a Personal Allowance Ledger

*Visit Roxie's Java Hut for a variety of hot beverages or the Art Sense Market Place.

*Computer Lab: Skills and Academic Training *Baking Class in the Italian Bistro *Tinker Shop

*Exercise- ROM/Coordination Activities *Sensory Room *Music Therapy/Dance Club

*Individualized Skill Development *Emergency Preparedness Training

*On-Site Community Garden *Chicken Coop/Brown Egg Sales

*Socialization and Leisure Activities including Community Outings and Events

*In-House Musical Guests and Community Educational Related Exhibits and Presentations

** Waiver Services-Vocational Habilitation; Supported Employment and Enclave Services

Art Sense operates an Art Studio and a Gift Gallery in which Individuals can create, display and sell their works on site and various community shops and businesses. Individuals receive 80% of the proceeds of their named price for paintings or works they create. The Gift Gallery offers Individuals an opportunity to actively participate in the marketing and sale and packaging of their works. Promotion occurs through a variety of formats and media including the Art Sense Facebook profile.